Welcome Back to the 2021-2022 School Year!
First day of school is on Thursday September 2nd 2021!  We are beaming with excitement to see all the beautiful smiling faces back at Osborne School.  School begins at 8:50 AM.  Please see the new bell schedule on the Parent tab.
All staff and students will be required to wear a mask (non-medical).
My name is Mrs. Sylvia Delisle.  I am the new principal at Osborne School.  I am so thrilled to be here!  I can't wait to see our students and look forward to meeting you as the year progresses.  Our first school event is Wednesday September 15th 2021 – 5:00 – 6:30 pm – This will be our "Meet the Teacher" night.  We will also be having our first SCC meeting at 6:30 pm.  We do hope you can join our SCC team.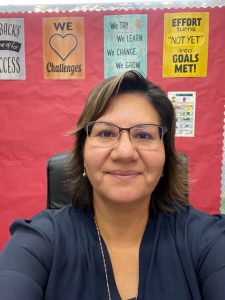 We will be continuing with the "BEE Awesome" school initiative this year.  Our staff will looking for students demonstrating positive behavior in class and around our school.  If they notice something, a "ticket" will be issued which can be delivered to the office.  There will be a monthly draw for anyone who has been given a "ticket".  Let's continue to be "BEE Awesome"!

Newsletter
Our monthly newsletter is now posted under the parents tab.  It can also be accessed by clicking here.

2021-2022 COVID Response Plan
The school division re-entry plan has been posted on our school division's website – www.srsd119.ca
---
---
Osborne School Contact Information
"Small school. Big heart" 
R.R. 2, Site 10, Box 48
Prince Albert, Saskatchewan
S6V 5P9
Phone: 922-8078 Fax: 922-7838
Email: sdelisle@srsd119.ca

_____________________________________________________________________________
---