On June 3 we will be hosting Osborne's Got Talent, a virtual event for our classes consisting of videos of our students sent in by their families.  These can showcase musical or artistic works, athletic skills, or a chance to show off things that students have created (woodworking, baking, photos, etc.).  We encourage you to be creative!
Please keep the following guidelines in mind when preparing your presentation:
Aim for no more than 1-2 minutes in length.
Video will be most easily viewed if camera phones are held in landscape mode (sideways).
Be aware of what can be seen and heard in the background when filming.  Anything not school friendly will not be played.
Student entries are due May 28.  They can be submitted to your classroom teacher or directly to Mr. Walker.

Starting in April teachers will be looking particularly hard for students demonstrating positive behavior in class and around our school.  If they notice something, a "ticket" will be issued which can be delivered to the office.  There will be a weekly draw for some small prizes and a draw at the end of June for some larger items such as Osborne clothing or one of 4 Canadian Tire Gift Certificates ($50/each).

School Clothing
We have a limited number of items from the school clothing sale that are now available to purchase in the main office.  Included are hats($18), toques ($13), masks ($11), and t-shirts ($16).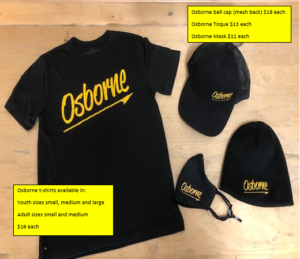 Newsletter
Our monthly newsletter is now posted under the parents tab.  It can also be accessed by clicking here.

2020 COVID Response Plan
The school re-entry plan has been emailed to families and is available for viewing on this website.
Osborne COVID Response Plan – Online
A .pdf version of the plan is also available for download. This version contains highlights for updated text.
Osborne COVID Response Plan – November 26
---
---
Osborne School Contact Information
"Small school. Big heart" 
R.R. 2, Site 10, Box 48
Prince Albert, Saskatchewan
S6V 5P9
Phone: 922-8078 Fax: 922-7838
Email: gwalker@srsd119.ca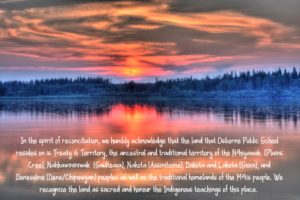 _____________________________________________________________________________
---